Reserve your spot in the 2012 MCBE today!
Exhibitors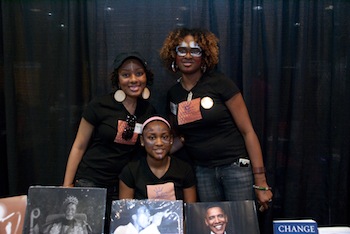 ---
Exhibitor Testimonial
---
Catch the Excitement of the 2011 MCBE!
The Magic City Black Expo 2011 was one of the most exciting events to date! From empowering guest speakers to the thrilling $10,000 Business Pitch Competition, the 2011 installment of MCBE was an occasion not to soon be forgotten. More than 150 participating exhibitors were present, delivering an atmosphere swarmed with fellowship and valuable connections -- not to mention wide-ranging entertainment from some of the most innovative performance artists this city has to offer.Check out this video to get an official recap of last year's festivities!